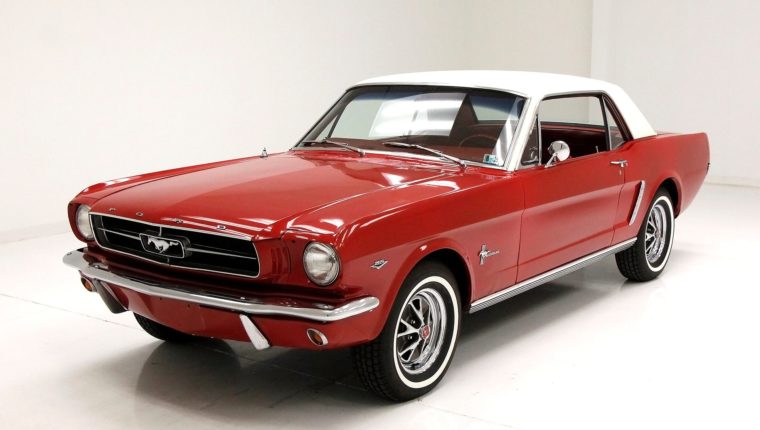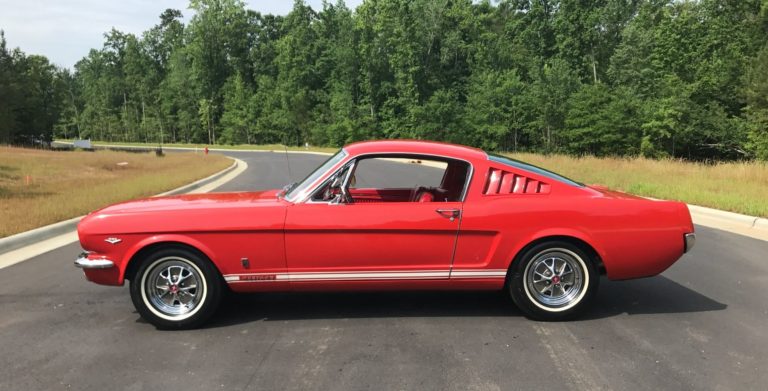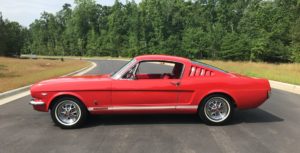 Ford released the first Ford Mustangs (The original pony car where the name was derived from) in April 1964. It was officially plated as a 1965 model and sold well into that year. It was based on the Ford Falcon platform, sharing many components under the skin to keep production costs down. It was an instant success with the in initial two models (convertible and coupe) with a fastback released shortly afterwards.
For the "1964" cars, the Falcon 170 cubic inch 6 cylinder and Fairlane 260 cubic inch V8 engines were offered. In 1965, these were upgraded to a 200 cubic inch 6 and a 289 cubic inch V8. Over 400,000 units were sold in its first year and a million sold within two years of its launch, which is why good examples are so plentiful.
For 1966, a makeover was undertaken, with an increase in dimensions and allowances made for a big block V8 option. These models sported inward curving taillights and the whole car had a heavier, more aggressive stance about it. This was carried through to 1968 with minor modifications.
Caroll Shelby was commissioned by Ford to design a high spec model. The Shelby 350; 500 and Cobra are much sought after and command much higher prices.